Bitdefender Total Security 2017 90 Days Extended Trial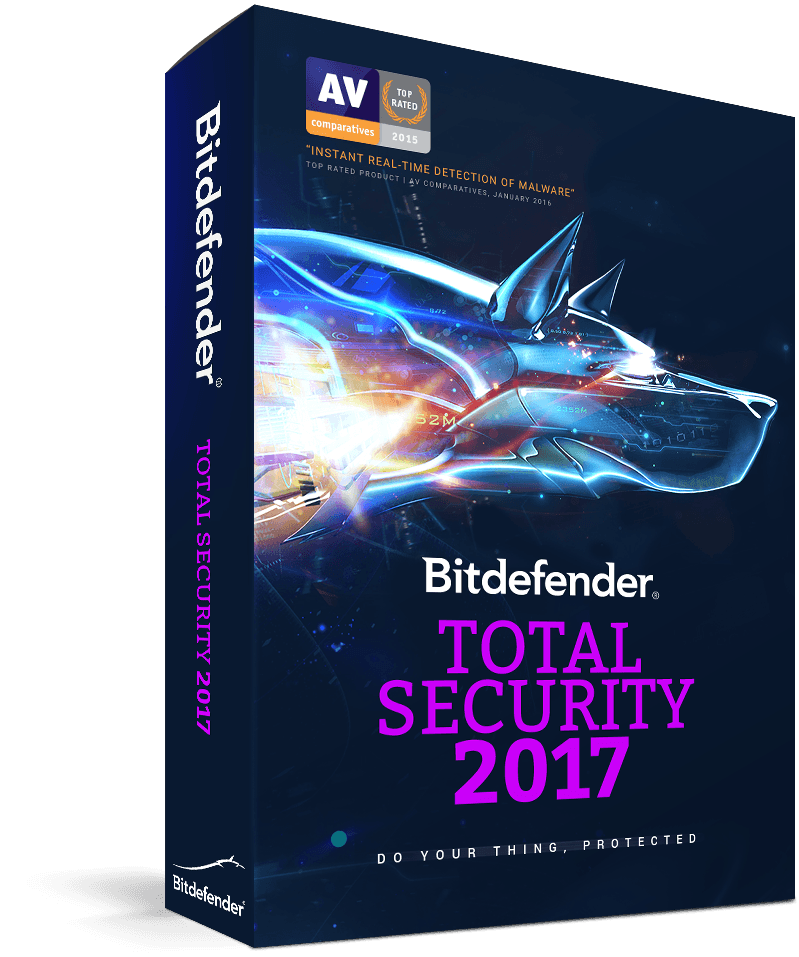 Get Bitdefender Total Security 2017 with extended trial of 90 days. Bitdefender® Total Security Multi-Device 2017 protects your system while you do your work.
Bitdefender Total Security 2017 comes with a shareware license which has a 30 day trial period but now a special promo lets the user to extend their trial for 90days.
Bitdefender Total Security 2017 is easy to use and 1 click security software, it automatically keeps  your devices safe and clean, it silently detects and blocks all cyber threats, without you even knowing it, thanks it its bitdefender autopilot technology, Zero configs, Zero questions!
Bitdefender consistently ranks number 1 thanks to its ability to learn faster than malware evolves. Award winning technologies use machine learning algorithms to reveal new or unknown threats in a matter of seconds and with pinpoint accuracy.
Zero performance impact:
Use your device in safety, without compromising on speed and performance. Thanks to its photon technology, Bitdefender has the least impact on performance of any security solution today and is the official gold winner for fastest system speed according to AV-Compartaives.
The most advanced cyber security network, Bidefender's 500 million users are all covered by a global protective net that incorporates multiple defence layers, all our security technologies share sensors and information to hunt down and eliminate even previously unknown malware.
Bitdefender Total Security 2017 incorporates the first security technology that stops ransomware, one of today's fasting rising threats. Bitdefender automatically block even new or unknown rasnomware from reaching your files and protects  areas frequently targeted by this malware.
To Get Bitdefender Total Security 2017 with 90 days extended trial, follow the steps beow.
Visit the Bitdefender Total Security 2017 90 Days Page
Enter your email, Check the captcha box and click on GET IT NOW
Follow the instruction given in the email. The installer is pre-activated with 9- Days trial.
If you're looking for offline installer for Bitdefender Total Security 2017 32 bit and 64 bit, see the links below.
| | | | |
| --- | --- | --- | --- |
| Bitdefender Antivirus Plus 2017 Offline | 354 MB | 32 Bit | |
| Bitdefender Antivirus Plus 2017 Offline | 392 MB | 64 Bit | |